04/04/2016
Upcoming Mario Castelnuovo-Tedesco CD Release Event in Florence.
The newly released CD What Think You I Take My Pen in Hand to Record?: Settings of Walt Whitman and William Shakespeare by Florence-born American composer Mario Castelnuovo-Tedesco (1895-1968) is celebrated at the renowned Dischi Fenice record store in Florence, Italy, on Wednesday, June 1st, 2016.
The CD - a premiere recording of unpublished works by Castelnuovo-Tedesco - is an ICAMus collaboration with Oberlin Music, distributed by Naxos. Salvatore Champagne, tenor; Howard Lubin, piano. A 66-page booklet with essays by James Westby, Mila De Santis, Aloma Bardi, John Champagne; illustrated with archival photos. Oberlin Music OC 16-02.
Release event participants and guests: Aloma Bardi, Mila De Santis, John Champagne, Caroline Helton, Kathryn Goodson, Castelnuovo-Tedesco family members, Costantino Maiani, Lorenzo Maiani.
With live music performance.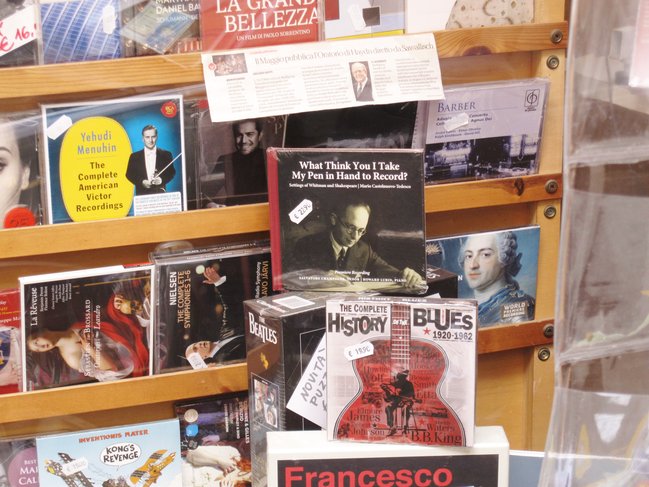 FIND OUT MORE ABOUT THE MARIO CASTELNUOVO-TEDESCO CD here.
VISIT OUR UPCOMING EVENTS PAGE ON THE CD RELEASE EVENT IN FLORENCE here.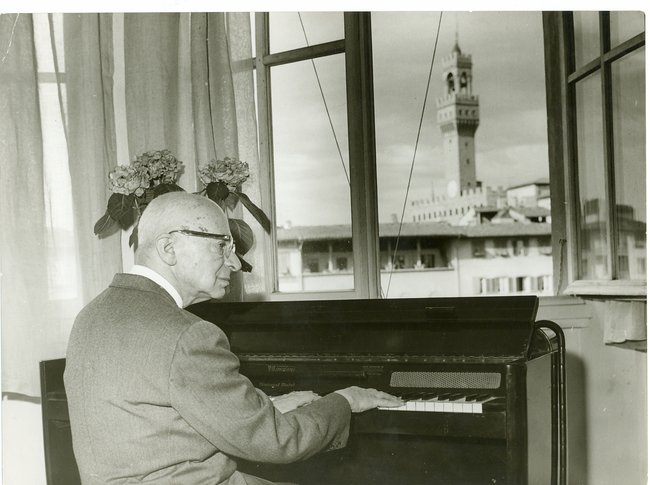 We wish to express our thanks to Dischi Fenice for this opportunity to celebrate a new recording of beautiful, rare art songs of Jewish composer Mario Castelnuovo-Tedesco, in his beloved native city of Florence, from where he was forced to expatriate with his family to the United States, after the promulgation of the Racial Laws and shortly before the outbreak of World War II. In America he would live for the rest of his life, and only occasionally would he return to Florence. An American citizen since 1946, he died in Beverly Hills in 1968.