Porgy and Bess: An Annotated Discography by American-music scholar Aloma Bardi.
American-music scholar Aloma Bardi explores 80 years of recordings of George and Ira Gershwin's "folk-opera" Porgy and Bess. This extensive Discography includes historical notes and comments. ICAMus publishes it to celebrate the Gershwins' opera on the 80th anniversary of its October 10, 1935 Broadway première performance.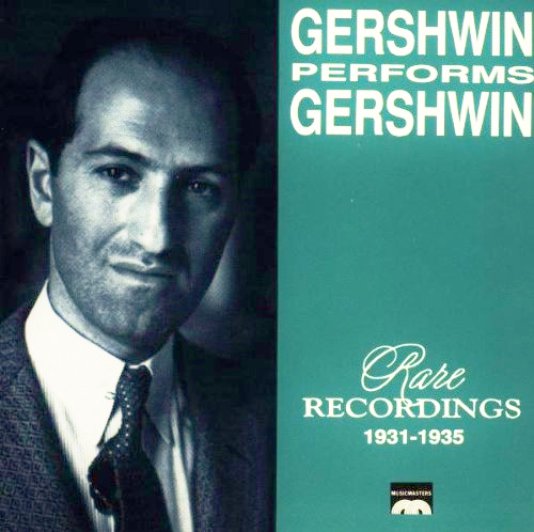 The journey begins with the composer himself, who conducted and recorded in rehearsal a selection from the score of Porgy and Bess on July 19, 1935, at the time when he was still orchestrating the opera; it was 3 months before the premiere production of Porgy and Bess took place at the Alvin Theatre in New York City.
Here is the Index for Aloma Bardi's "Porgy and Bess" Discography; this first edition is annotated in Italian; an English edition will follow:
INDICE
Pag. 5 INTRODUZIONE
Pag. 6 I. «PORGY AND BESS» NELL'INTERPRETAZIONE DI GEORGE GERSHWIN
Pag. 6 II. INCISIONI DELL'OPERA
Pag. 14 III. INCISIONI DI PARTI E SELEZIONI DELL'OPERA
Pag. 21 IV. SUITES DA «PORGY AND BESS»
Pag. 21 IV.I CATFISH ROW, A SYMPHONIC SUITE FROM «PORGY AND BESS» (Gershwin, 1936)
Pag. 22 IV.II PORGY AND BESS, A SYMPHONIC PICTURE (arrangiamento Robert Russell Bennett, 1943; discografia selezionata)
Pag. 23 IV.III ALTRE SUITES O SELEZIONI PER ORCHESTRA DA «PORGY AND BESS»
Pag. 24 V. TRASCRIZIONI DEGNE DI NOTA, ELABORAZIONI, ARRANGIAMENTI E INTERPRETAZIONI PARTICOLARI, CON ALCUNE CURIOSITÀ
Pag. 24 V.I Strumento solista e orchestra
Pag. 24 V.I.I Pianoforte
Pag. 24 V.I.II Violino
Pag. 25 V.I.III Fagotto
Pag. 25 V.I.IV Tromba
Pag. 25 V.II Strumento con accompagnamento di pianoforte
Pag. 25 V.II.I Violino (trascr. Jascha Heifetz)
Pag. 26 V.II.II Sassofono
Pag. 27 V.III Suite/Medley dall'opera, per pianoforte
Pag. 28 V.IV Improvvisazioni per organo
Pag. 29 V.V Jasbo Brown
Pag. 29 V.VI Complessi strumentali
Pag. 30 V.VII Cori dall'opera
Pag. 30 V.VIII Banda/Sassofono e Banda
Pag. 31 V.IX Summertime
Pag. 31 V.IX.I Summertime: alcune interpretazioni vocali
Pag. 32 V.IX.II Summertime: trascrizioni e arrangiamenti strumentali particolari
Pag. 33 VI. PRINCIPALI LETTURE JAZZ DELL'OPERA; con alcuni arrangiamenti in direzione della musica leggera
Pag. 35 VII. VERSIONI CINEMATOGRAFICHE E DOCUMENTARI IN VIDEOCASSETTA, DVD E BLU-RAY; VIDEO DI PRODUZIONI TEATRALI E TELEVISIVE