10/03/2015
3 October 2015: ICAMus launches a collaboration with exhibitions curator, archivist, and lecturer Bill Doggett. A film commemorating the Negro Spiritual, and the 150th anniversary of the end of the Civil War.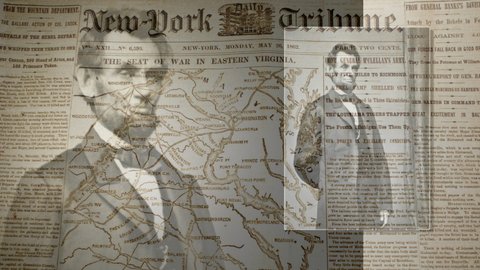 An Educational Film on ICAMus.
The Journey To Freedom: Songs of the soul and spirit of African Americans in the struggle for freedom: Commemorating the 150th anniversary of The End of The Civil War and the Death of President Lincoln. The Negro Spiritual and The Underground Railroad.
Archivist Bill Doggett's film calls attention to the 150th anniversary of Congress' ratification of The 13th Amendment, which outlawed slavery in The United States on December 6th, 1865.
December 6th, 2015 marks the 150th anniversary of the passage of The 13th Amendment to the constitution of The United States.
The ratification of The 13th Amendment by Congress on December 6th, 1865 was a tribute to President Abraham Lincoln, who had been assassinated by a Confederate sympathizer on April 15th, 1865.
The film features:
-- Historical background and documents.
-- Negro Spirituals, their arrangements/editions/publications, and their performances by classically trained performers, soprano Barbara Hendricks, The Moses Hogan Chorale and baritone Will Liverman.
-- The Emancipation Proclamation, Lincoln's assassination, The settings of Negro Spirituals Oh Freedom and Deep River by Shawn E. Okpebholo. Born in 1981, Dr. Okpebholo is a renown contemporary American composer and conductor.
-- Mr. Doggett's personal Closing Dedication.
PLEASE VIEW THE FILM EMANCIPATION PROCLAMATION: THE JOURNEY TO FREEDOM
IN OUR IN-DEPTH PREVIEWS SECTION.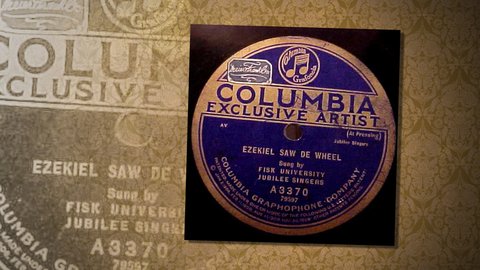 About Bill Doggett Productions.
Bill Doggett Productions - African American Composers - The Lecture Series and The Archive
Bill Doggett is an award-winning Bay-Area–based exhibitions curator, archivist, and lecturer. He was the first Black guest curator at San Francisco Opera for the company's 2009 production of the Gershwins' Porgy and Bess. In 2012, he received the Heritage Keepers Award from the Bay Area Friends of Negro Spirituals for exhibition curation. Since 2014, Mr. Doggett has been active with the Association for Recorded Sound Collections, for whom he provides board advocacy on issues in diversity.
For more information about his work and his archive, please visit: www.billdoggettproductions.com.