10/10/2015
10 October 2015: A "Porgy and Bess" Discography by Gershwin scholar Aloma Bardi is published on the ICAMus Website, to honor the 80th anniversary of the Broadway premiere of the opera.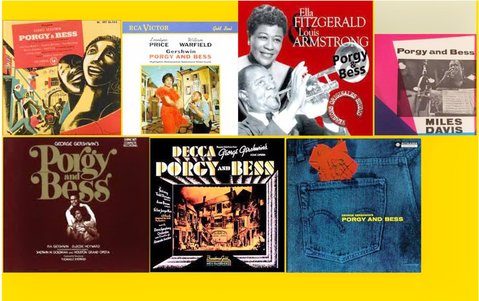 Gershwiniana 2015 on ICAMus.
PORGY and BESS is turning 80. ICAMus is publishing an extensive DISCOGRAPHY for George and Ira Gershwin's opera by long-time Gershwin scholar ALOMA BARDI. The Discography lists 120 recordings, complete with historical notes and comments. The publication will appear on the ICAMus Website on October 10, 2015, to honor the anniversary of the 1935 Broadway première performance of George Gershwin's "folk-opera".
PLEASE READ AND DOWNLOAD ALOMA BARDI'S PORGY AND BESS DISCOGRAPHY
IN OUR IN-DEPTH PREVIEWS SECTION.